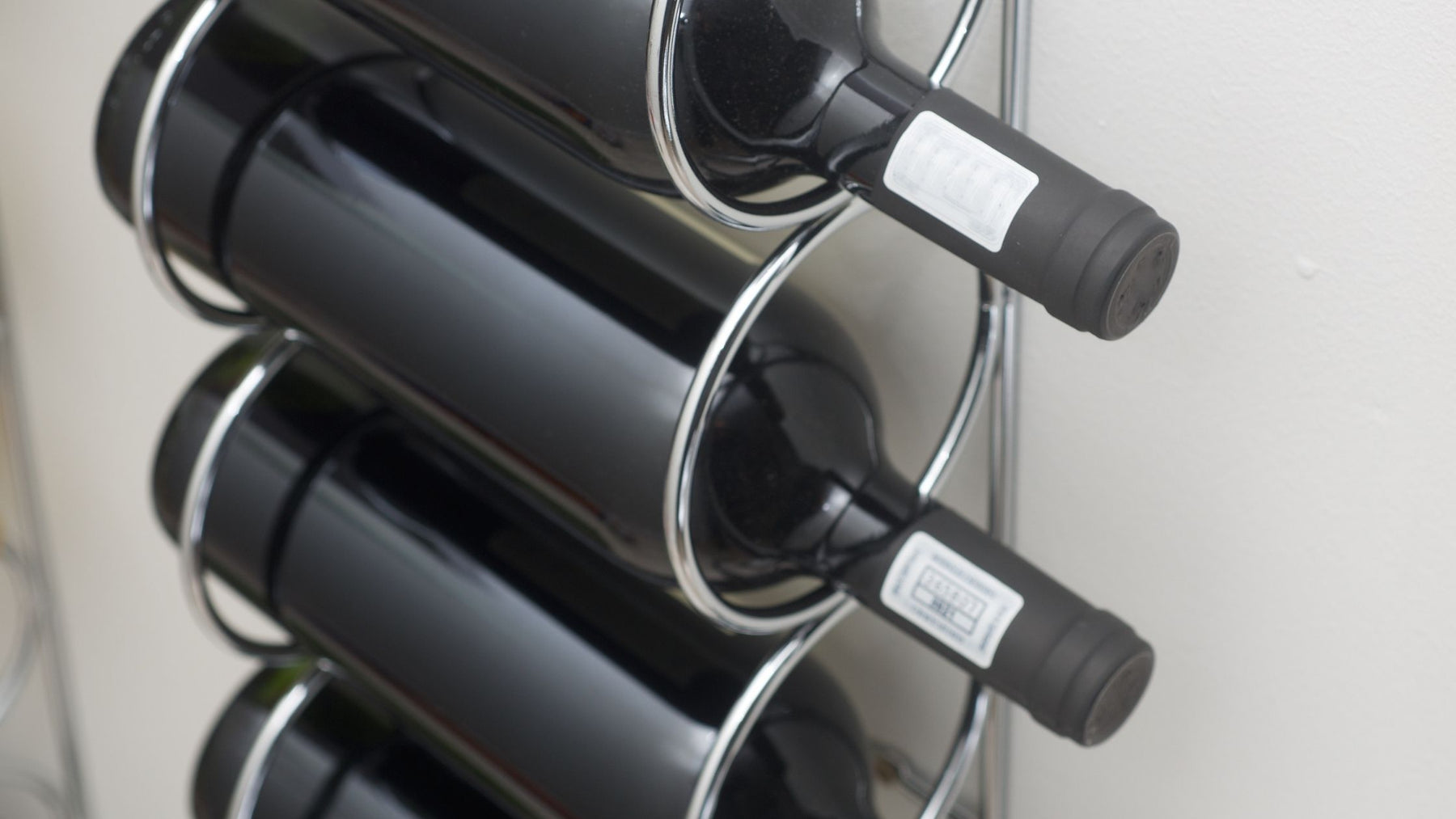 Wine Storage Tips to Keep Wine from Souring
We all love an aged wine. It often improves the quality of the wine you're drinking and makes for an excellent conversation piece when you finally decide to open that bottle of wine -- whether it's been aged for one year, five years, 20 years, or more. There's something so fascinating about it!
Of course, other wines simply need to be stored for several days or several months -- until a customer is ready to purchase it or a wine retailer is ready to put it on the shelves. It doesn't matter how long you're storing wine or why you're storing wine, it needs to be done properly.
So, do you know how to properly store wine?
Storing wine properly requires the right wine storage box and the right conditions. This leads many to wonder what the right wine storage box is and what conditions are best for storing wine. Don't worry, we're going to break down everything you need to know about storing wine. 
First, you need to make sure you have a wine storage box that lays your wine bottles flat. This helps keep the cork moist, which is essential when storing wine. A dry cork could lead to premature aging and cause seepage to occur in the wine bottle, which none of us want. 
As far as the conditions go, it's important you keep your wine bottles at 55 degrees Fahrenheit or 13 degrees celsius. You should avoid temperatures above 68 degrees Fahrenheit or below 25 degrees Fahrenheit. In addition to that, you need to make sure the temperature is consistent.
Tips to Keep Your Wine From Souring
When you're storing wine, there are plenty of factors you need to consider and control. If you're unable to do that, you could compromise the quality of the wine, which won't look good for your company. At the end of the day, your customer's satisfaction is the only thing that really matters.
Here are some tips when storing your wine -- whether it be short-term or long-term:
Choose a wine storage box that lays your wine bottles horizontally

Keep your wine bottles at the right temperature -- ideally, 58 degrees Fahrenheit

Don't expose your wine bottles to light and vibration

Try to keep your wine bottles in an environment that maintains 60-68% humidity

When storing wine in a fridge, choose a wine fridge -- not a regular fridge

When shipping wine in a wine storage box, make sure they're protected and insulated
If you can learn to follow these tips when storing your wine short-term and long-term, you can keep your wine from souring. This occurs when your wine is exposed to too much oxygen or when it's not stored in the right temperature conditions. Better wine means a happy customer!
Of course, you also want to keep your wine away from damage and save as much space as possible. That's what makes lay-flat wine storage boxes the best way to store your wine!
Need a Lay-Flat Wine Storage Box? Contact Us Today!
If you're wondering how to properly store wine, we have the answer. At Wine Shipping Boxes, we provide wineries, wine retailers, and wine customers with the perfect lay-flat wine storage boxes for long-term and short-term storage. They're available in 6- and 12-bottle box designs.
When you're ready to discuss adding these storage boxes to your warehouse or backroom storage, contact us today. We have a variety of bulk discount options, as well as a wide range of different wine shippers for when you need to ship your wine to customers all over the world!