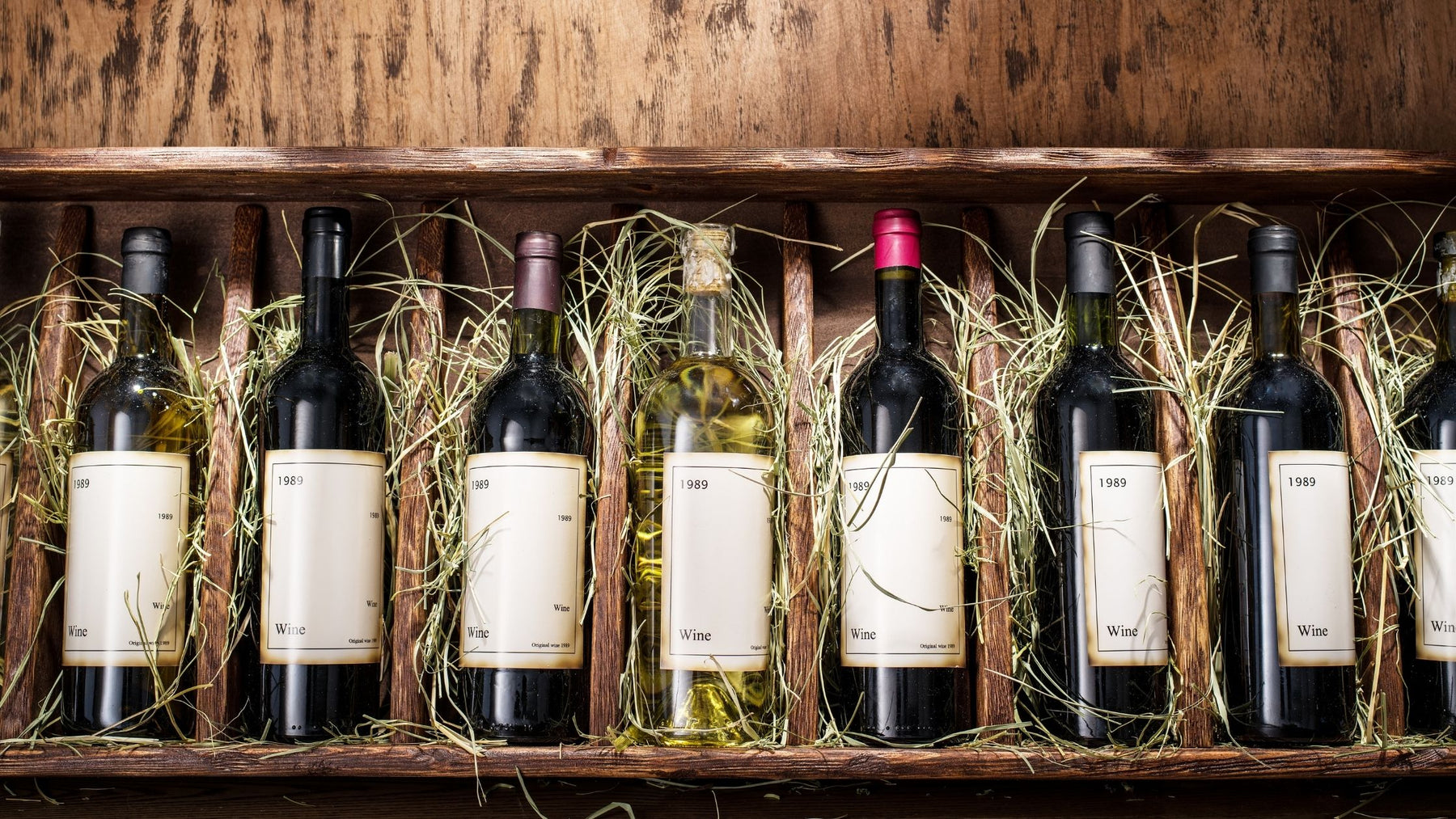 10 Wine Bottle Packaging Supplies for Your Business
When shipping wine to your customers, minimizing the amount of damage is extremely important. It's what's going to ensure satisfaction on the other end, which means your company stays in good standing with the customer. Unfortunately, this is often easier said than done. 
Luckily, with the right wine bottle packaging supplies, you can avoid any of these shortcomings when shipping wine. Better yet, you have a world of options to choose from and can select the solution that fits your company the best. Below, we're going to showcase 10 of those options!
Wine shipping boxes are clean, easy, and effective. They utilize an inner corrugated cardboard box that's custom-fit to your wine bottle. The inner box is then placed inside an outer corrugated cardboard box for added protection. They're available in 1, 2, 4, 6, and 12-bottle shipping boxes. 
Pulp wine shippers are a popular option when focused on shipping wine safely in a cost effective and eco-friendly way. They're made out of recyclable products and are even recyclable themselves. The custom molds lay your bottles flat and can fit 1, 2, 3, 4, 6, or 12 wine bottles. 
While you can find pulp wine shippers that lay your bottles flat, as discussed above, you can also find pulp wine shippers that stand your bottles up. These are often found in 6- or 12-bottle configurations, but they keep your bottles just as safe and keep your shipping eco-friendly. 
Some companies find themselves shipping large amounts of magnum wine bottles, which are much larger than the regular bottles you sell often. With these custom molded pulp designs, you can safely ship your magnum wine bottles in a cost-effective and eco-friendly way. 
 Have you ever needed to maintain the perfect temperature when shipping wine? How about having to ship wine in extreme weather conditions? With an insulated wine transport box, you can combine the benefits of molded pulp wine shippers and insulation for added versatility.
Let's say you're not a fan of molded pulp -- that's okay! There are other options out there, such as foam wine shippers. These are made out of styrofoam and add a bit of shock absorption, as well as temperature-control to your shipping. They're available in 1, 2, and 6-bottle foam molds.
Much like you have magnum wine bottle trays with molded pulp, you can also find magnum wine bottle foam shippers -- if that's what you prefer. Whether you sell regular-sized bottles or jumbo-sized bottles, your foam shippers are there to protect your wine from start to finish.
If you're shipping just one bottle of wine and want an easy way of keeping it safe during transit, a bottle bubble wine skin is the perfect option. You can stick these in a wine transport box without the fear of your wine bottle being damaged before it arrives at the customer's door.
Anytime you're shipping wine, you'll need an effective tape gun to ensure your shipping boxes remain closed while in transit. It's one of the most basic wine bottle packaging supplies needed and can save you a ton of time when taping up your wine shipping boxes -- trust us!
An inflatable bottle protector kit fits around your wine bottle to protect it when in transit. You simply pump air into the bag to inflate it, which provides a suitable level of protection between your bottle and the outside environment. Just place it in a box and you're ready to go!