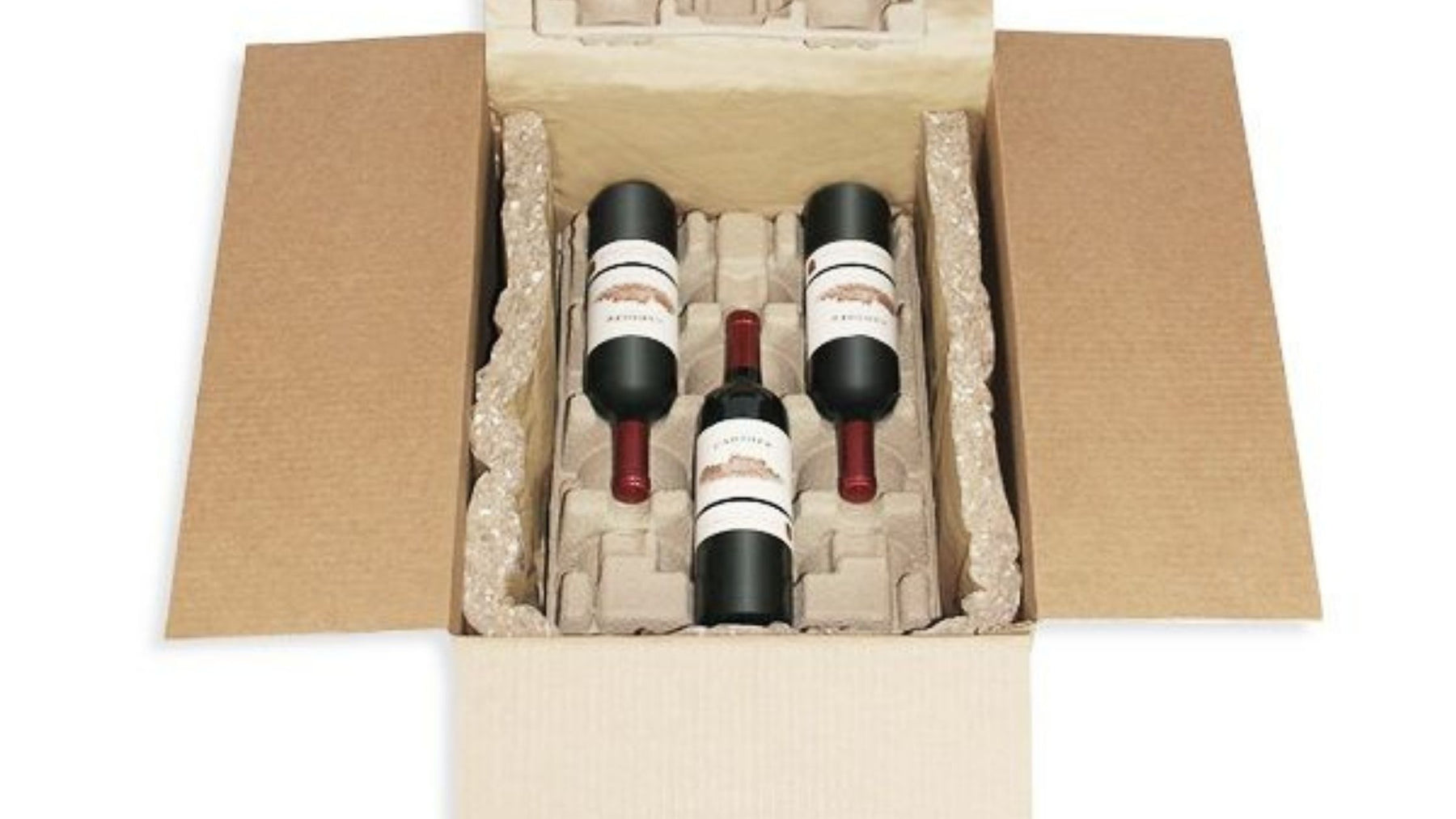 10 Reasons Companies Are Opting for Insulated Wine Shipping Boxes
Do you ship wine often? Are you worried that it'll decrease the quality and value of the wine by the time it reaches the customer? Did you know that extreme temperatures, weather conditions, and faulty packaging can wreak havoc on your ability to safely and effectively ship wine? We get it, shipping wine is risky business. It doesn't matter if you're shipping a $10 bottle of wine or $1,000 bottle of wine -- ensuring your customer receives the best wine possible must be your top priority. While it's often easier said than done, there are several things working in your favor.
For example, insulated wine shipping boxes give your wine bottles more than enough protection en route to the customer. They're the perfect option for any company interested in eco-friendly shipping boxes that are as good for the environment as they are for the customer. 
So, what are insulated wine shipping boxes? 
Insulated wine shipping boxes aren't like your average shipping boxes. With an insulated liner and drain-safe refrigerant ice packs, you can rest easy knowing your wine bottles aren't impacted by extreme, unwanted, or unexpected weather conditions and temperatures. 
Since the liner provides an extra layer of cushion between the wine bottles and the outside world, it also enhances the protection surrounding those bottles. It's the easiest way to ensure your wine gets to where it needs to safely, effectively, and without any loss of quality. 
Reasons to Consider Insulated Wine Shipping Boxes
You might be sitting there wondering why wine companies need to consider insulated shipping boxes. Believe it or not, it's a decision that could be the difference between retaining a customer and seeing that customer choose an outside company next time they need wine. 
Here are just some of the reasons why insulated shipping boxes are essential in the wine industry:
You might not think about it, but wine is perishable. 

When exposed to the wrong climate or temperature, wine can deteriorate. 

Insulated boxes allow you to ship wine year-round. 

At 86 degrees, wine starts to cook and will eventually push the cork out of the bottle.

At 20-22 degrees, wine starts to freeze and expand, which can damage the quality. 

The insulated liner provides an extra layer of cushion for the wine.

Insulated boxes show your customers that you care about their experience.

Insulated boxes can also be eco-friendly shipping boxes when made correctly.

The ice packs inside insulated wine shipping boxes keep your wine at the right temperature.

It makes unboxing the wine that much more exciting for the customer. 
At Wine Shipping Boxes, we also pack your wine bottles in molded pulp trays to keep them from moving around inside the box. It adds an extra level of protection, which customers always appreciate when unboxing the wine. Without it, you run the risk of bottles breaking en-route. 
To top it off, our insulated wine boxes are both made out of 100% recyclable material and are 100% recyclable themselves. And since the ice packs don't contain toxic chemicals, customers can safely pour them down the drain without harming the environment. 
If you're ready to buy wine shipping boxes that your customers approve of, contact us today to learn more!