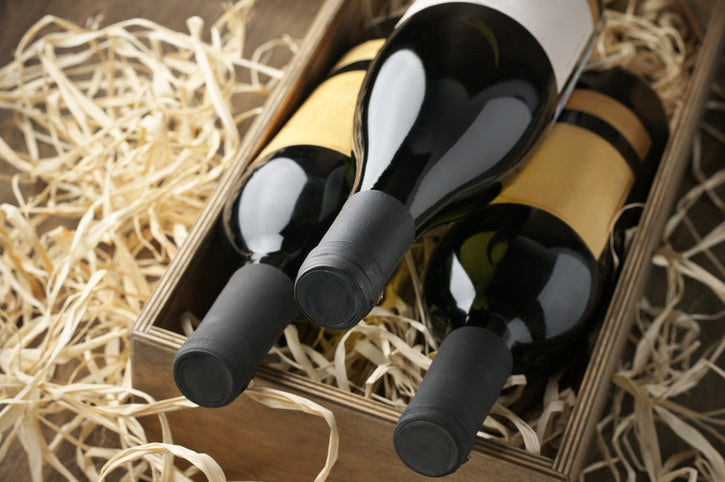 Wine Packaging Tutorial: Internal vs External Packaging
Wine shipping is a process that is as delicate as winemaking. No matter if you are shipping a wine box to friends as a present or fulfilling a customer order, you want to ensure the bottles arrive intact and ready to drink. That's why the ideal bottle boxes should be sturdy, well-designed, and capable of safeguarding both its contents and your customer's experience. Also, as wine bottles are quite weighty and temperature-sensitive, they necessitate specific packaging and insulation. Fortunately, by adhering to these easy standards for internal and external wine shipping packing, you can make sure that your wine arrives in perfect condition!
Internal Wine Packaging
When it comes to external packing, it is crucial to insulate your wine bottles to prevent them from breaking during transportation. 
Wrapping wine in bubble wrap is an excellent method to do this. It is also highly cost-effective. Nevertheless, bubble wrap alone will not be enough since you will also want some form of structural support within the package. Consider this bubble wine skin, which gives an added layer of protection to your bottles.
You might also get individual styrofoam casings to put over each bottle. Put the bottles in the smallest box possible, leaving no additional space for movement once they have been properly wrapped. If there is room, place extra protective items around them, such as cartons or tissues. In addition, make sure your box includes: 
Additional flaps at the base that span the length and width of the box (three-tier protection on the base).

Stem stabilizers to prevent bottleneck movement during shipment or handling.

Dividers that separate each bottle.
If you intend to ship wine overseas or in bulk, place these smaller wine boxes inside a bigger cardboard box.
External Wine Packaging
The wine packaging materials you use are also important. The most typical material used for external wine boxes is sturdy cardboard. A cardboard wine box helps keep the bottles from rubbing together while providing structural support to lessen the impact. Besides, corrugated cardboard dividers should work well and be quite affordable if you are delivering a significant amount of wine. 
Cover the wine bottles with polystyrene sheets and add another layer of cardboard to the outside of the bigger cardboard box for more shock absorption. Make sure to fill in any space. You should also strengthen the bottom of your box with water-activated, extra-heavy tape, and gently tilt it to test the durability.
Final Thoughts
When shipping wine, many people make the mistake of selecting the wrong shipping company. You need one that can make sure your wine bottle boxes are handled safely and can assist you in providing transportation packing for your wine. So go to Wine Shipping Boxes and begin shipping your wine with ease and confidence!
Whether you want to ship wine across the nation or simply across town, we offer everything you need. Contact us for a bulk purchase discount or to explore which of our alternatives is the best method for your wine bottle shipping boxes.