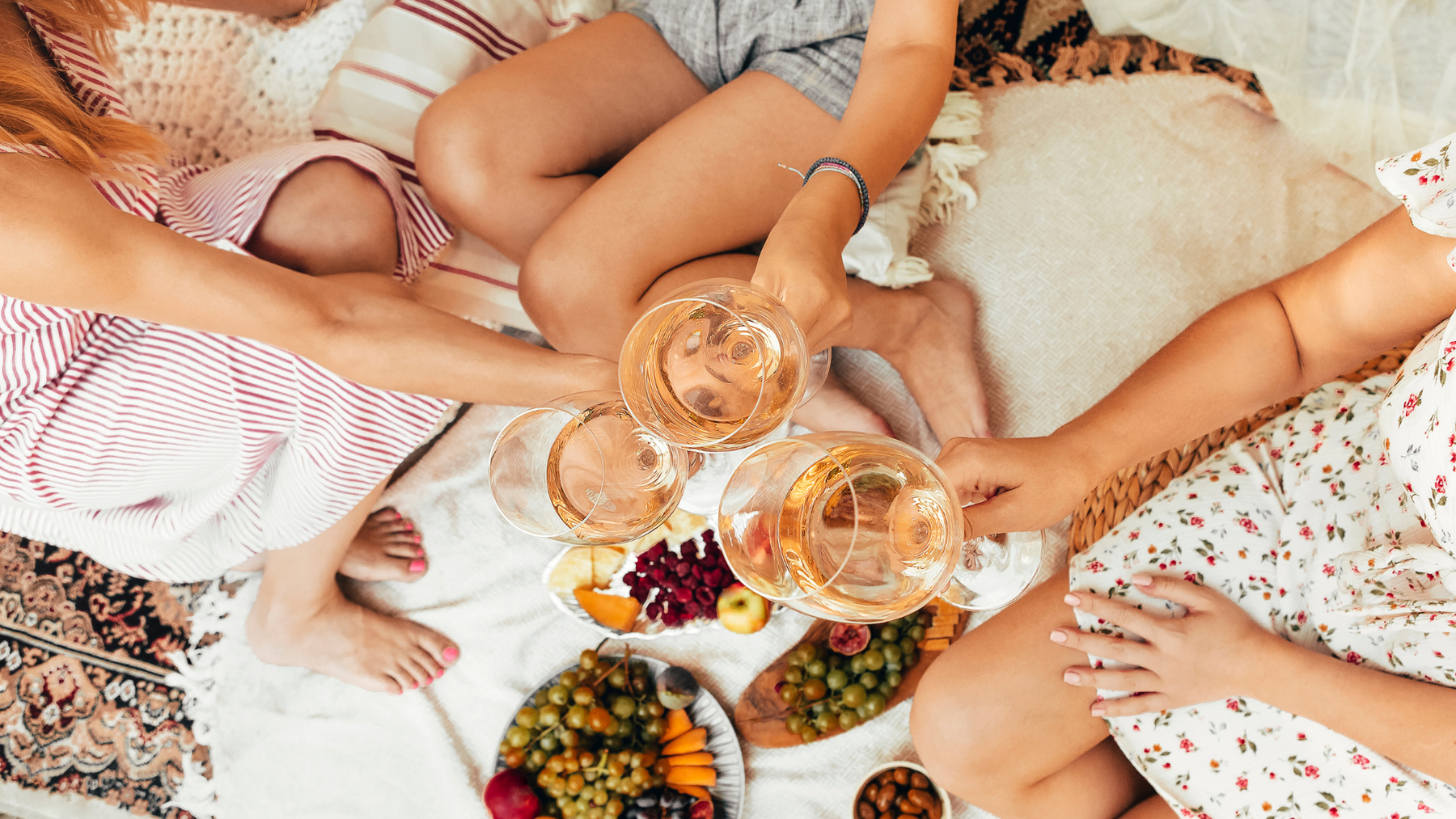 Top 5 Spring Wines of 2023: Expert Chosen Wines
One of the best things about the vibrant variety of wines available is their ability to complement food, moods, and even seasons. As we transition into spring filled with birds and blossoms, it is time to celebrate with glasses that are bright, fresh, and have interesting aromas. Here are the expert picks for the top 2023 spring wines. 
Rosé
Rosé is simply the most classic of spring wines. This is an optimal choice due to its versatility. It will pair well with a wide variety of foods including delicious spring vegetables, fish, and barbecued pork. This makes it a sure bet to please the masses at your next spring event. It is also a particularly good choice if you have guests that are not wine connoisseurs as its sweetness tends to be gentle to most palettes. If you live in an area that produces excellent rosé like the Pacific Northwest, you may even find yourself shipping wine to friends. 
Chardonnay
While rosé is a perfect choice for sweetness, many people enjoy a drier wine. If you fall into his category, chardonnay is definitely the way to go. There are a wide variety of chardonnays for your spring wine enjoyment. Many will have flavors ranging from vanilla to apple or tropical fruit. This makes it nice to pair with buttery dishes, risottos, pasta, or shellfish. This is a top 2023 wine that you want to sit out for about half an hour before drinking.
Prosecco
It really wouldn't be an accurate list of top 2023 wines for spring without discussing prosecco. This white wine is truly a timeless favorite for when the weather begins to warm. Many people may want to leave it as just a special occasion beverage; however, there is nothing wrong with enjoying it more often as is done in Italy. Consider using it for mimosas with your girlfriends or pairing with soft cheeses and mushroom dishes. 
Syrah
While winter is definitely a great time to sip on red wines, you don't have to completely abandon this when spring comes. Syrah is a perfect choice for one of the top 2023 spring wines. With flavors of berry and plum mixed with floral notes and a bit of spice, it can go quite well with burgers, cheeses, and even barbecue. Enjoy a great glass of Syrah at your next social gathering or ship wine to your friends and family. 
Riesling
Another white on the list, Riesling provides a great balance. This is a wine that is quite easy to drink while also having some variation in flavor. Some can be a bit sweet while others aren't. With strong floral aromas, this wine definitely feels very springlike. You'll taste hints of peaches, pears, and other fruit concoctions when you sip a Riesling. Pair it with foods as diverse as grilled fish or Thai. 
Remember to Protect Your Spring Wines when Shipping!
Whether shipping a few wines to a friend or shipping wine as part of your business, make sure to safely package wine for shipment. Our
pulp wine shippers
are the perfect way to ensure your bottles of spring wine get to their destination safely!