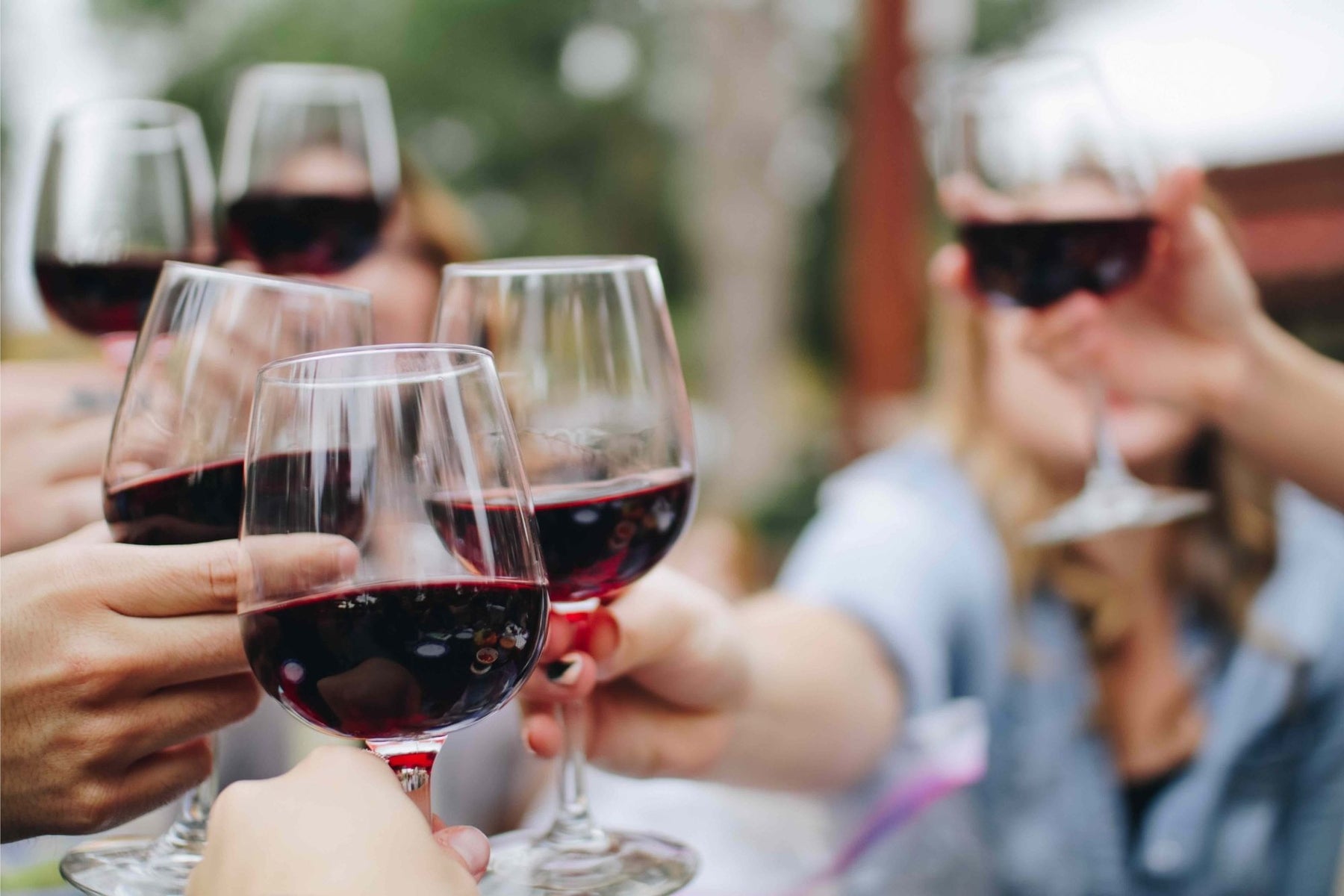 The Best Wine to Drink at Summer Picnics
Need the best wine for summer picnics? We're all looking to impress our guests (or maybe just ourselves!) for our summer picnics, to help us make memories that'll last a lifetime and give us laughter for years to come. It's a time to come together and really let our hair down and let the good times and good drinks flow. For that, we all need one key ingredient: WINE.
Here is our round-up of the best wine for summer picnics that are guaranteed to get the party started and light up your barbecue.
Best Cheap Bubbly Wine
Our favorite and best cheap wine has got to be the fresh, summer taste of Lady Caprice's Raspberry Moscato NV. Get the bubbles flowing with a drink that is both light and refreshing.
You can buy it here.
Best Pairing Wine for Burgers
Tossing burger patties this summer? Nothing is better than accompanying your burger with a great glass of red. For the best pairing wine for burgers, try a Chianti for a red wine that is both deliciously smooth and refreshing in the summer heat.
We recommend 90+ Cellar's Chianti Riserva that brings Tuscan leather, vanilla and sweet spice in delightful mouthfuls. This great wine is available for purchase here.
Best Wine for a Picnic:
Looking to bring those Californian vibes to your summer picnic? Our top pick for your summer picnics is Barefoot's Chardonnay, which'll taste like you just bit into a Fuji apple, drenched in honeyed peach notes. Smoother than smooth and truly delightful. Available for purchase over here.
To transport your wine, try our shipping box kit sold here. 
Game-changing Fancy Wine for Summer Picnics:
Looking to really impress your guests? Opt for a magnum of the good stuff to really wow your guests. There is nothing like a magnum of champagne to really give your guests a picnic to remember. There is no way we'd be able to make a "Best Wine for Summer Picnics" round-up list without it!
Best Rosé Wine – Frosé style?
Our favorite rosé wine of the moment has got to be the California Candy dry rosé. The bottle is shimmery and beautiful and the wine itself is the perfect mix of Grénache and Syrah. Vintage and delicious, you can currently buy it on sale here. 
Looking to spice up your Rosé? 
Create a delicious Frosé, which is essentially an adult slushy. It's rosé wine mixed with a simple sugar syrup, crushed ice and water, usually blended with strawberries (or any pink berry of your choice) and a squeeze of lemon juice. Looking to try this yourself? Check out this recipe from Bon Appetit.
We hope you enjoyed our "Best Wine for Summer Picnics" round-up. Make sure to give this a share to your friends and family to see what their favorite on the list is!