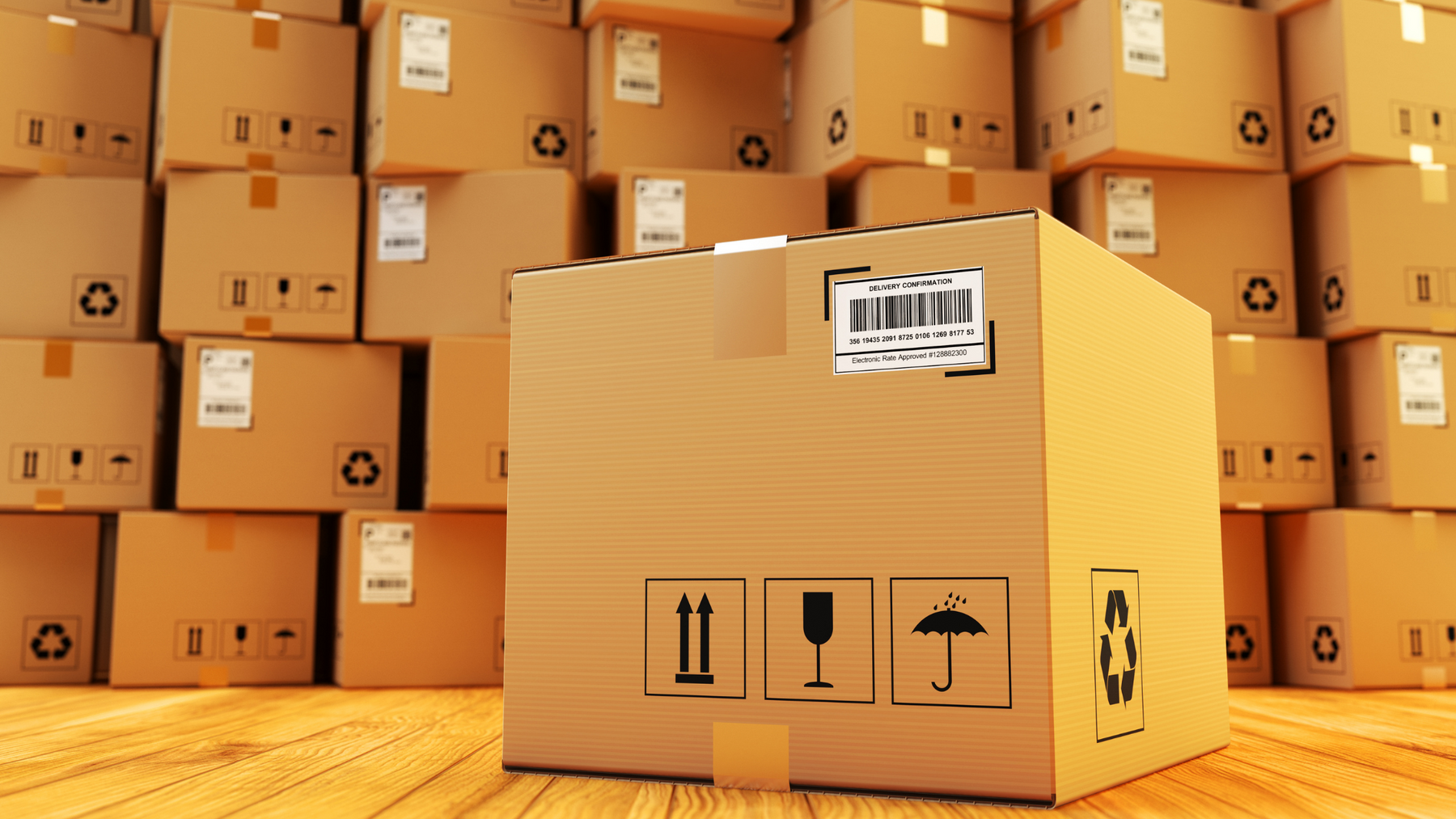 How to Package Wine for Shipping
When you package a bottle of wine for shipping, there's only one goal on your mind and it's making sure your wine arrives at its destination safely. Although this might sound like an easy task to accomplish, there are a wide range of things that can go wrong throughout the process.
Extreme weather conditions, a careless delivery driver, and a bumpy ride to the destination are just some of the obstacles you'll face. That's why it's highly important that you minimize the risk as much as possible, that way you can ship your wine in comfort and with complete confidence. 
So, do you know how to package wine for shipping?
One of the best ways to ship your wine bottles is with one of our six-bottle wine shipping box kits. It comes equipped with six inner corrugated boxes and one outer corrugated box. Each bottle gets its own box and you can fit six boxes inside the larger box for a snug and tight fit.
Both the inner and outer boxes are made of corrugated cardboard, which means they're much more protective than your typical cardboard box. Corrugated cardboard is made of three layers -- a smooth outer layer, a smooth inner layer, and a rippled layer that sits in-between the two.
This gives your wine a good amount of protection when in transit. Not only do you get the three layers of corrugated cardboard surrounding each bottle, but you also have another three layers of corrugated cardboard surrounding each box -- that's double the durability and protection.
Alternative Wine Bottle Packaging for Shipping
Our six-bottle wine shipping box kit is an excellent way to safely ship your wine bottles, but that doesn't mean it's the only option you're left with. In fact, we have a ton of different ways to ship your wine, whether you're shipping one bottle, two bottles, six bottles, or even twelve bottles. 
If corrugated cardboard isn't what you're looking for, we have a variety of different materials that make it easy and safe to ship your wine bottles. Let's take a look at some of these options and the unique benefits each option offers:
Pulp Wine Shippers -

molded pulp is made out of 100% recycled material and is 100% recyclable itself. It's cost-effective, durable, and custom molded to fit your wine bottles.

Foam Wine Shippers -

foam wine shippers are made of expanded polystyrene and are an excellent option when you're worried about extreme temperatures ruining your wine.

Bubble Wine Skin -

when you're shipping a single bottle of wine and want to protect it while in transit, these wine skins are made of bubble wrap to add a layer of protection.

Inflatable Bottle Protector -

similar to the bubble wine skin, except this protector requires a small pump to blow air into the air pockets. Each pocket adds a layer of protection. 
Whether you choose corrugated cardboard wine bottle packaging for shipping or one of the other many options we offer, you can rest easy knowing your wine bottles are safe and secure. You won't have to live in fear of your customers or retailers receiving damaged or depreciated wine.
Now that you know how to package a bottle of wine for shipping, you can head over to Wine Shipping Boxes and start shipping your wine with comfort and confidence. We not only have a ton of options for any occasion, but we offer generous bulk discounts for those that are serious. 
Feel free to contact us today with any and all of your questions. You can also start searching our online shop to find the wine bottle packaging that best meets your needs. We also provide several helpful wine packaging supplies to ensure you're well-equipped for shipping day.