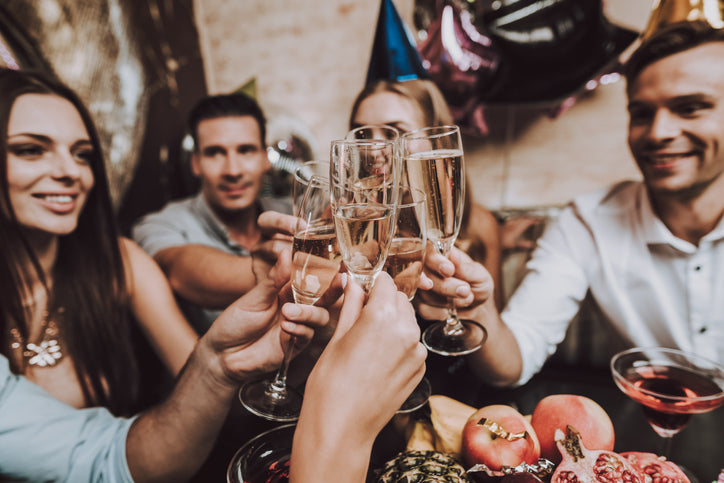 Experts Select Top 5 Wines for Fall 2023
As the beautiful hues of summer fade and the leaves begin their elegant descent, it's time to appreciate the comfortable warmth of fall. In the world of oenophiles, this season is synonymous with bold, rich, and compelling wines that perfectly complement fall cuisine' earthy and comforting tastes. Here we are going to reveal the best 5 fall expert-pick wines of 2023 that will excite your taste buds while enhancing your seasonal experiences.
Pinot Noir
The top choice of all wines on this fall wine list is Pinot Noir, a prominent wine protagonist that elegantly reflects the nuances of fall. This fall wine varietal beautifully accompanies autumnal occasions, whether enjoyed over substantial feasts or savored during introspective evenings by the fire, with aromas of red berries, earthiness, and a whisper of spice. Furthermore, its versatility as well as captivating character makes it a great companion for anyone looking to enjoy the entire spectrum of fall's charm.
Cabernet Sauvignon
A top-five fall wine list would be incomplete without Cabernet Sauvignon. This wine is cozy, like a hug from the vineyard, with a terroir expression of earthiness and spice. It has dark fruit, oak, tobacco, vanilla, and spice tastes. The greater alcohol content and strong flavors provide a pleasant warming. Notably, Cab's thick texture also makes it a go-to for lamb, steak, or a similarly luscious chocolate dessert.
Chardonnay
Although Chardonnay may not be at the top of your list when it comes to fall tailgating, it should be. Many Chardonnays are hefty and rich, and they go nicely with heavier dishes. In addition, the wine's acidity is invigorating, and its buttery aromas can cut through heavier fall delicacies while still complimenting sweeter tastes like pumpkin, pear, and apple.
Grenache
Another popular addition to this fall wine list of 2023 is Grenache, which captivates the tongue with its sumptuous variety of notes. This variety brings a delicious sensory journey with its perfect balance of luscious red fruits, mild spices, and a hint of floral intrigue. Also, Grenache's richness and charm epitomize the delights of fall, providing a sense of warmth and refinement that makes a lingering impact when combined with substantial cuisine or sipped on its own.
Dolcetto
Dolcetto is the last fall wine to consider for your wine boxes this season. It is an enchantment from Italy, with a velvety texture and tastes of plums, rich dark cherries, as well as a hint of almond. The interplay of these components creates a beautiful symphony on the palate, displaying depth and approachability. It shines as a great compliment to cheese platters, rustic pasta meals, and pleasant fall nights. Raise your glass to Dolcetto's welcoming charm and let its elegant presence enrich your cherished moments with a touch of Italian elegance.
Final Thoughts
These top 5 fall wines for 2023 provide a broad variety of experiences that reflect the spirit of fall in a symphony of tastes, aromas, and textures. So don't forget to share your favorite combination for hearty fall dinners or a soul-warming sip with your loved one. A premium wine shipping box is the most simple and secure method to get fall wines to them, which helps reduce the danger of breakage and safeguard your wine while in transportation.