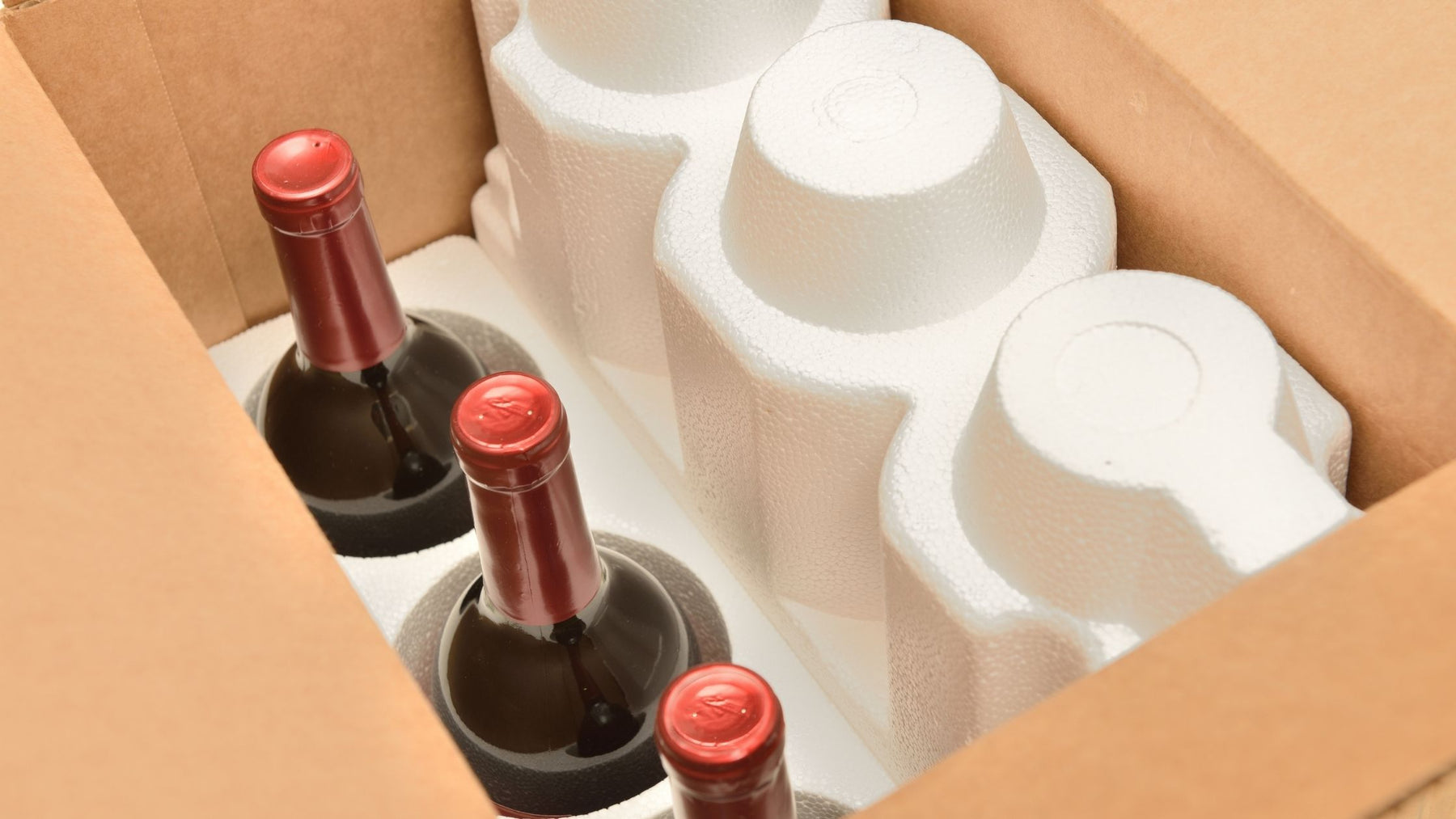 The Best Way To Package Wine For Shipping
If your company ships wine bottles on a regular basis, then you understand the importance behind quality and sustainable shipping packaging. It not only means your customer receives a damage-free bottle, but it's an excellent opportunity to do something good for the environment -- which means more to the customer than you'd think.
The problem is most companies don't know the best way to package wine for shipping. They're not taking full advantage of the sustainable packaging available today and it's hurting their image in front of customers all over the world. It's a simple solution to a huge problem that many companies can benefit from -- and we're here to help!
So, what is the best way to package wine for shipping?
There are so many different ways to package wine for shipping, but that doesn't mean they're all cost-effective, safe, eco-friendly, and appealing to the customer. Of all the different ways, there are three that stand tall above the rest -- corrugated cardboard, molded pulp, and EPS styrofoam. 
Some companies use a combination of the three, while others stick to one and use it as their preferred wine packaging. As long as you stick to one of those three options, you'll be making the right decision for you, your company, and your customers. In fact, let's take a closer look at each one and what makes them so special:
Corrugated Cardboard -

a multi-layered cardboard that consists of air pockets to give it more durability and impact-resistance. They provide maximum protection, they're cost-effective, light-weight, recyclable, biodegradable, and easy to customize. 

Molded Pulp -

a unique type of material that's made out of raw, fibrous materials that include everything from newspaper and cardboard to bamboo, wheat straw, and sugarcane. They're recyclable, biodegradable, cost-effective, waste-free, and form-fitting.

EPS Foam -

this is different from styrofoam because it's made out of expanded polystyrene. While styrofoam isn't recyclable, EPS foam is. It also doesn't contain toxic chemicals, is more durable and impact-resistant, it's lightweight, and resistant to cold or hot temperatures. 
We suggest wrapping your wine bottles in a form-fitting package first, whether it be a molded pulp or EPS foam package. Once inside the form-fitting package, place them in corrugated individual wine boxes and multi-bottle storage boxes for maximum protection. Ensuring you have several layers of protection is the best way to package wine for shipping.
Tips When Packaging Wine the Right Way
Making sure you choose the right packaging is only half the battle. Much like anything else, there are a wide range of best practices that you must follow if you want your shipping bottles to reach its destination safely. Don't worry, we're going to share those with you below. 
Let's take a look
When placing individual wine boxes inside a larger box, use a divider to separate them. 

Use high-quality tape when closing the corrugated cardboard box to ensure it remains shut.

Don't forget to check your labeling for errors and inspect your packaging for damage.

Use bubble wrap and air pillows for added protection when necessary.

Know what type of wine you're shipping and make sure it's shipped under the right conditions -- all wine is different.
When you're ready to invest in sustainable wine packaging designed for your shipping needs, contact us at Wine Shipping Boxes. We have everything you could possibly need, whether it be individual wine boxes, wine storage boxes, magnum wine shippers, molded pulp wine shippers, or foam wine shippers. 
We can't wait to introduce you to a whole new world of sustainable packaging. It's something your customers will appreciate and something your company will stand to benefit for many years to come.