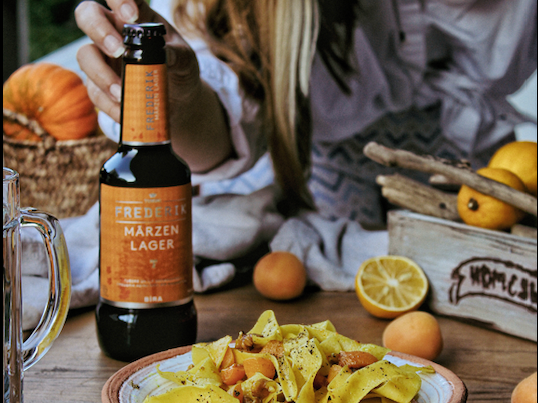 Best Fall Beers for 2021
It's that time of year again! In the fall, everybody loves watching the leaves change color and the falling temperatures. But that isn't all that fall is good for; fall is the perfect time to enjoy seasonal fall drinks, especially fall beer! You can even get quality beverages sent right to your right door by shipping beer. 
The fall weather and a nice drink are the perfect pair! Keep reading to find out the top 5 best fall beers of 2021.
Is it really fall without some pumpkin beer? After all, pumpkin is one of the most iconic fall flavors. Pumpkin beer is the natural first choice for fall drinks. Believe it or not, The Great Pumpkin by Elysian was actually the first Imperial pumpkin ale in the world. This beer has a medium to full body and is spiced with flavors like cinnamon and nutmeg. 
This is one beer that understands fall! Flannel Friday is an amber ale with notes of caramel and a crisp finish. It's described as falling somewhere on the spectrum of Brown Ale to Red IPA, but you can just call it delicious! It's available in cans or bottles and is an easy shipping beer for anyone in the country. The floral spice aroma when you crack this beer open will let you know that fall is finally here.
It should be no surprise that this year's Oktoberfest edition has made the list! The Amber Marzën is a rich and malty fall beer with distinct hints of honey, caramel, and biscuits. The balance of hops and malt keep it from being overpowering either way, and it's a beer that makes you ask for a second round. 
We really can't get enough of pumpkin beer! Voodoo Ranger is a common work from New Belgium, making Atomic Pumpkin a descendant from a long line of excellent beer. This beer is all about balance; it includes pumpkin, cinnamon, and even some distinct chile flavor. Don't be surprised when it works! The different flavors mingle to make an iconic fall beer you won't forget.
This is one of those fall drinks that just needs to be shared. Narwhal Imperial Stout is a dark malt beer that should be enjoyed around an autumn bonfire. Cocoa, espresso, and a slight roasted flavor make it delicious and seasonal. This beer is delicate but forward-moving, and it can be enjoyed all night long.
These are just some of the top fall beers of 2021. There is one thing they all have in common, being excellent fall drinks! Explore these fun flavors this fall, from pumpkin beer to Marzën. These beers can be shipped to you easily with Wine Shipping Boxes, your top choice for shipping beer safely.
Shipping beer as delicious as these should never be difficult, and Wine Shipping Boxes will help you truly ring in the fall with these amazing fall drinks.